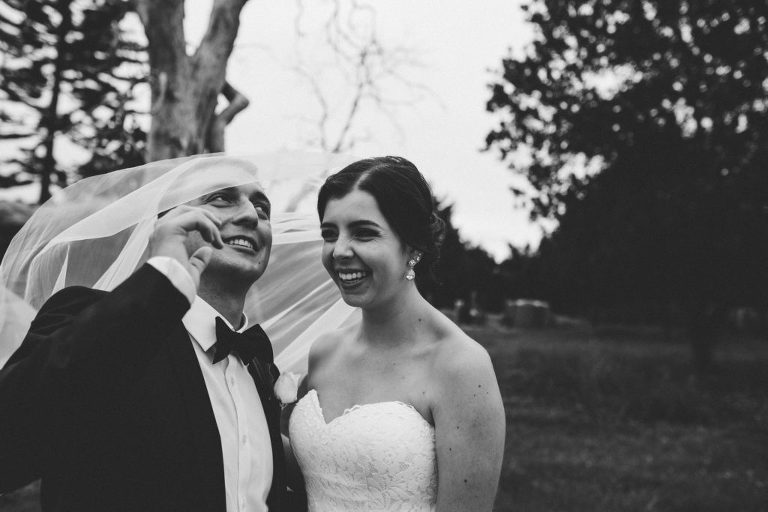 I love shooting at Flaxton Gardens so much. I know, most photographers do… 'cos it's damn beautiful! It's a favourite restaurant of my family's so I'm always happy when my couples pick it as a wedding spot. Hayley & Seb chose this venue without much hesitation as it ticked all the boxes for them. Beautiful setting, stunning location, plenty of accomodation nearby for their family to stay, and lots of yummy food (oh, and it's a winery, too!).
Hayley & Seb are one of those couples that are just a bit too cute for words. They had been together since school, and although young; mature beyond their years. A big screen projector up at the reception showed a history of their relationship. Photos of them together in school uniform, on overseas holidays, and more recently with Seb's army fatigues on (oh, and a couple from our engagement session too!). I got so distracted watching it I almost forgot to take pictures! (Sorry guys!)
It was so lovely to share this day with them, their family and friends. And to Seb & Hayley: YAYYY YOU'RE MARRIED!
Enjoy the pics x
Hair & Make up: Bliss & Co
Celebrant: Sally Glasson
Venue: Flaxton Gardens
Dress: Made with Love Bridal
Cake: Sweetheart Cake Designs
Flowers: Northside Flower Market
DJ: DJs in Your House