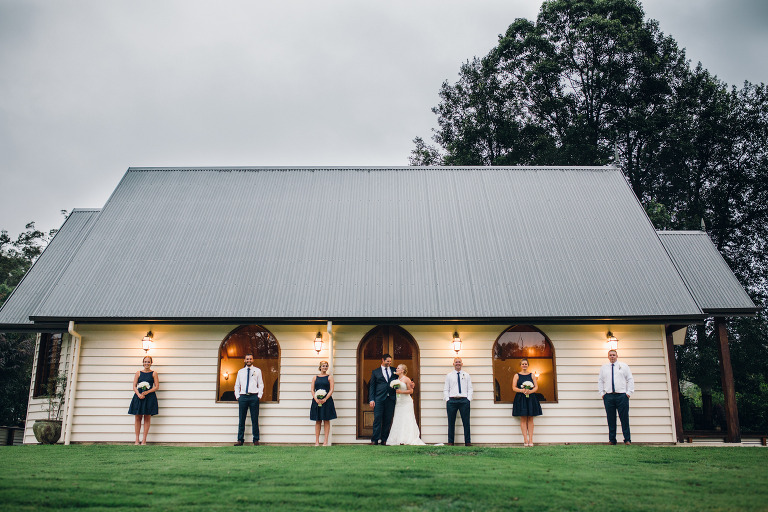 Oh how wonderful to photograph a dear friend's wedding. Kate & I have known each other since school, and when she asked me to photograph her wedding to Josh, who she'd been with since like, forever, I was obviously over the moon.
Whilst Kate & Josh chose a relatively dry month of April to be wed, Mother Nature had other ideas and graced us with buckets of rain as we headed out hinterland to the oh-so-cute Annabella The Wedding Chapel. Luckily, after showing a little patience, the rain subsided and left a very romantic mist over the grounds of the chapel for our photographs.
Buderim Tavern provided the perfect scene for Kate & Josh's afterparty (aka reception). The food was beautiful, the staff ever so helpful, and the music, provided by some talented friends of the couple, was spot on. I'd highly recommend coming here to dine as the views stretch all the way out to the ocean.
A big thanks to Kate & Josh for trusting me to document your day; congrats!